The Benefits of Buying a Car from an Independent Car Dealer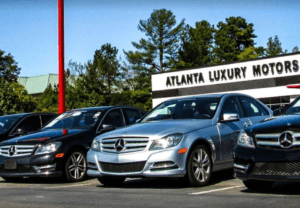 There are many reasons why you should consider buying a vehicle from an independent car dealer. Some of these include the number of inventory and brands which they carry, and others include the reputation and trustworthiness of the dealership. We are going to show you that if you want to purchase a car from an independent car dealership like Atlanta Luxury Motors, that you are going to get many benefits if you do.
Larger Selection
Since an independent car dealership is not part of a larger automotive dealership company,  you will find that they can carry a larger range of cars and trucks. A larger selection of new and pre-owned vehicles may be just what you need to make the right choice.
Better Prices
Independent dealerships tend not to have the heavy overhead costs associated with franchise dealerships. The inventory of independent dealerships may also be older than franchise companies, which means you will be able to negotiate a better price. Reputable independent dealerships offer sound prices so you will not have to worry about paying higher prices at all.
Faster Financing
In most instances, you can get in-house financing from an independent car dealership. You will not have to go through the hassle and bother of a bank or third-party financing company. Even if you don't have credit or have poor credit, independent dealerships can off you financing on reasonable terms. Their rates are sometimes better and their financing fast.
Ability to Negotiate
With this type of dealership, you have the ability to negotiate your deal much easier than a large branded car chain. Independent dealerships have sales team members that can be negotiated with into getting more out of your deal.
As you can tell there are many reasons that can encourage you to buy a car from an independent dealership. ALM has 7 great locations and friendly sales teams that can you help you find the vehicle you are seeking. Come on in and test drive today!