How to Safely Apply for Credit on a Dealership Website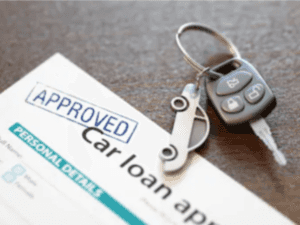 The internet has made life easier and more convenient for people applying for car credit loans. It has become a fast way to find out whether you can get pre-approved for a car loan or not. However, despite the convenience the internet offers, many are still skeptical when it comes to credit applications. Is it safe to do these credit applications via a local dealership's website like Atlanta Luxury Motors? We will show that you are in fact safe when applying for credit to on the website.
Here are some important safety tips when applying for credit for a car loan online:
Use Only A Secured Website
Whenever you are filling out an online credit application form, always check that the website is legit and secure. The top priority of dealerships is to ensure that all client information is kept safe and private. Make sure that that the dealership website is encrypted and protected from hackers. One easy way to make sure it is in fact encrypted, is to look at the websites URL and if it starts with a "https" then it is secure.
Follow Up with the Dealership After Application is Sent
Once you have confirmed that the dealership's website is secure, then go ahead and complete the credit application. After sending all the necessary information, the dealership should follow up and provide you with different options. We recommend for you to also follow up with them as well to make sure your data is accurate and added to their system.
Is It Safe?
As long as you only transact using the official website of a trusted local car dealership, you are in good hands. There's no need to fear to apply for credit online when the dealership you choose ensures the safety of all personal information shared via their website.
To Safely Apply for Credit on Atlanta Luxury Motors website please click on this link: